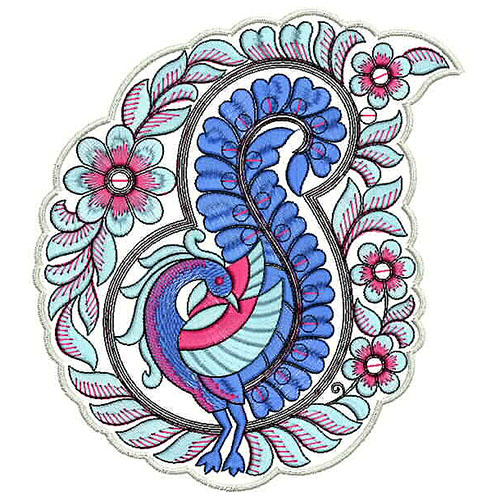 Applique
Applique Stitches / Points
16988
Applique Height
185 mm
Applique Width
164 mm
Peacock Machine Embroidery Designs 24720
:

Instant Download

Design No:

24720
Description
Are you looking for the Peacock embroidery designs? Checkout this Beautiful Peacock Machine Embroidery Designs for your machine embroidery. this peacock embroidery designs are in Flat+Cording+Sequins design types so when its comes on embroidery designs its looks very nice. If you want another part of embroidery design of this applique then you can contact6 us via whatsapp or Email.

You may get
.EMB
file of this design by paying extra charge if .EMB file format not available in this design.
Copyrighted by EmbDesignTube.
You may use our designs to make finished items for personal use and finished products you sell. You can NOT, under ANY circumstances share, copy, trade, exchange, or resell this design in part or whole in ANY format. Reselling the digital design is violates our policy.