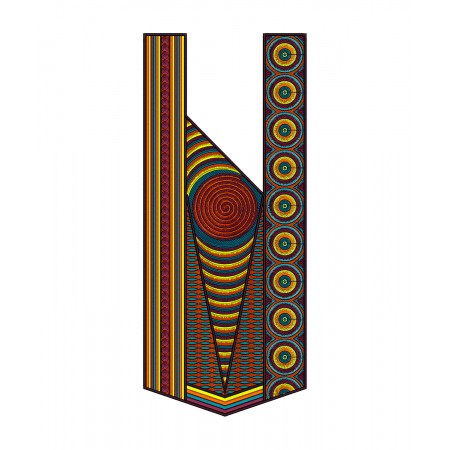 -29 %
Contact us to get Free JEF/PES another format. EMB is excluded
Description
Celebrate Africa's rich heritage and vibrant culture with our African Man Embroidery Design. Crafted with meticulous attention to detail, this machine embroidery design is tailored specifically for men, embodying strength, style, and the spirit of African tradition. Step into a world of elegance and make a statement with this remarkable piece of art.
Our African Man Embroidery Design showcases intricate patterns and motifs inspired by African heritage. Each stitch represents the rich tapestry of African culture, blending tradition and contemporary style. With this design, you can express your pride in your roots and showcase your impeccable fashion sense.

Experience the essence of African fashion as you wear our African Man Embroidery Design. The striking colors and impeccable craftsmanship make it a standout piece on any occasion. Whether you're attending a cultural event, a wedding, or a special celebration, this design will make you the epitome of style and sophistication.

Indulge in the comfort and versatility of our African Man Embroidery Design. The high-quality materials ensure a perfect fit and exceptional durability, allowing you to move with ease and confidence. Whether you pair it with traditional accessories or incorporate modern elements, this embroidery design will elevate your look and make you the center of attention.

Embrace your heritage and empower yourself with our African Man Embroidery Design. It embodies African men's strength, resilience, and charisma, allowing you to showcase your unique personality and impeccable taste. Own a piece of African artistry and make a fashion statement that reflects your cultural pride.
Moreover, If you prefer a design with a back, look no further than the Male Agbada Embroidery Pattern.

Still searching for African Man Embroidery Design? Our expert embroidery designer team from India has created this specific machine embroidery design specially for you, which includes beautiful figures and shapes in this Trendy Embroidery Neck Set. You can browse our website for more beautiful Neck machine embroidery designs.
You can contact us via WhatsApp for any improvement in this design, increase or decrease in size, add or remove the figure, or any other question; send us the screenshot of this design and link, and we will help you.

African Man Embroidery Design
Mens Neck
Men's Neck Stitches / Points
328418
Mens Neck Height
728 mm | 72.8 cm | 28.6 Inches
Mens Neck Width
310 mm | 31 cm | 12.2 Inches
Tags:
Men Neck
,
Agbada
,
Agbada Attire
,
Agbada Design
,
Agbada Embroidery
,
Agabada Embroidery Design
,
Agbada Men
,
Babariga
,
Senegalese kaftan
,
Grand boubou
,
Buba