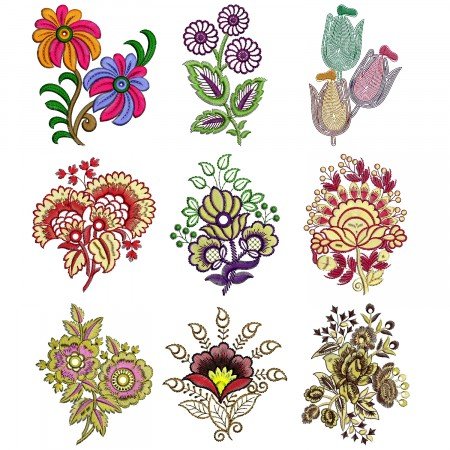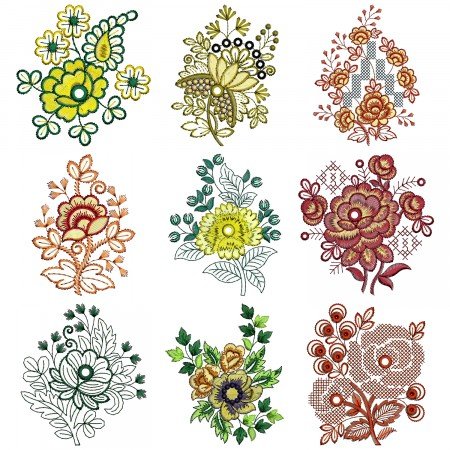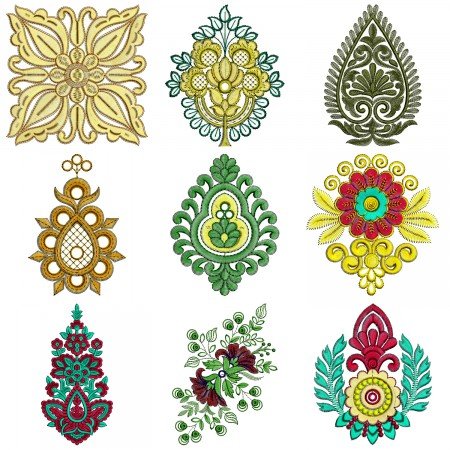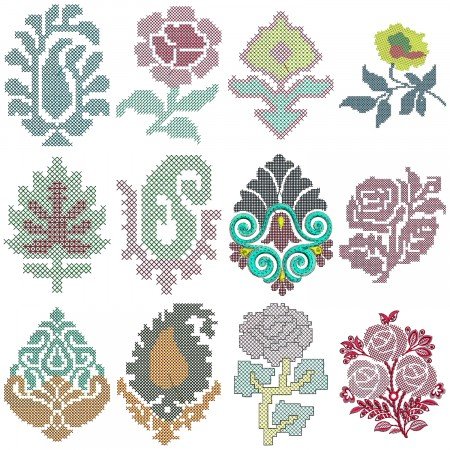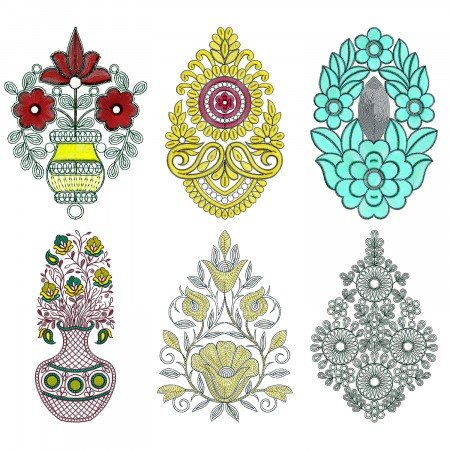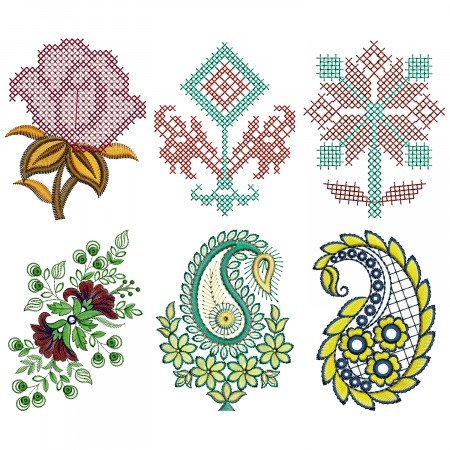 Contact us to get Free JEF/PES another format. EMB is excluded
Description
The 50 Applique Embroidery Designs collection offers a diverse range of embroidery designs that can be used to enhance various items. Each design is meticulously crafted with attention to detail and is available in multiple formats, ensuring compatibility with a wide range of embroidery machines. The formats included are EMB, DST, JEF, JPG, HUS, XXX, PES, VP3, and EXP, providing convenience for users to choose the appropriate format for their specific machine.
These patch embroidery designs come in different shapes, allowing various creative possibilities. You'll find charming flower patches that can be used to add a touch of nature and beauty to clothing, bags, or accessories. The floral motifs include roses, daisies, and other delightful blooms, offering options to suit various styles and preferences.

In addition to flowers, the collection also includes paisley-shaped patches. Paisley is a timeless and elegant pattern that can create a sophisticated and artistic touch on garments, bags, or even home decor items. The intricate curves and swirls of paisley patches add a touch of grace and flair to any project.

Furthermore, the collection features pot-shaped patches. These adorable pot-shaped designs can create charming and whimsical elements on various items. Whether you're embellishing kitchen towels, aprons, or decorative wall hangings, the pot-shaped patches bring warmth and coziness to your creations.

Additionally, the collection offers a variety of techniques for the patches, including multi-flat, cording, and cross-stitch. Multi-flat patches involve layering different fabrics to create a three-dimensional effect, adding depth and texture to your embroidery. Cording patches use decorative cords or threads to create raised and textured designs, perfect for adding a luxurious touch. Cross-stitch patches feature the classic and timeless cross-stitch technique, lending a traditional and intricate look to your projects.

These patch embroidery designs can be applied to various items, including garments, bags, accessories, and home decor items. Whether personalizing a jacket, embellishing a tote bag, or adding a decorative touch to a pillow, these patches will elevate your creations and make them truly unique.

Overall, the 50 Patch Embroidery Designs collection offers a variety of shapes, including flowers, paisley, and pot-shaped designs. With multiple formats available and including different embroidery techniques like multi-flat, cording, and cross-stitch, this collection provides many creative options for embroiderers of all levels. Bring your projects to life with these charming and versatile patch embroidery designs.

A splitting Charge is not included with This Package; Contact Us For the charge rate per design.
How to download bulk designs


Applique August 2017 Bulk Download | 50 Designs
:

Instant Download

Model Number:

BD-Applique August 2017