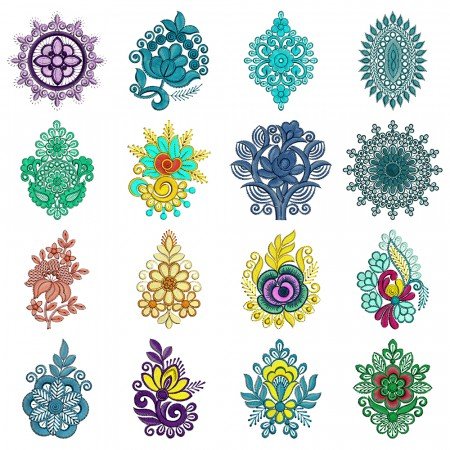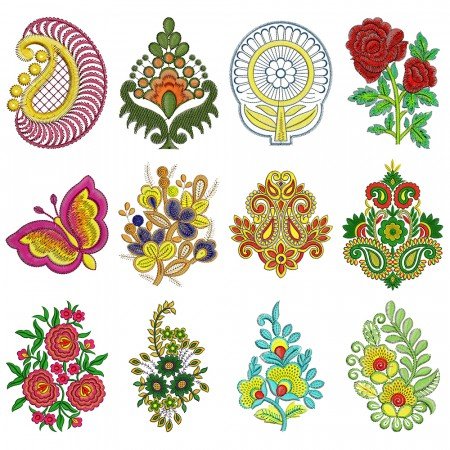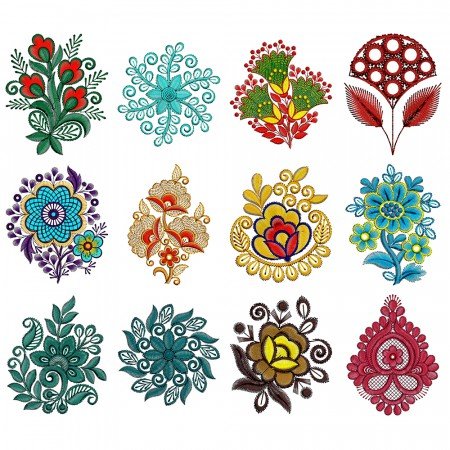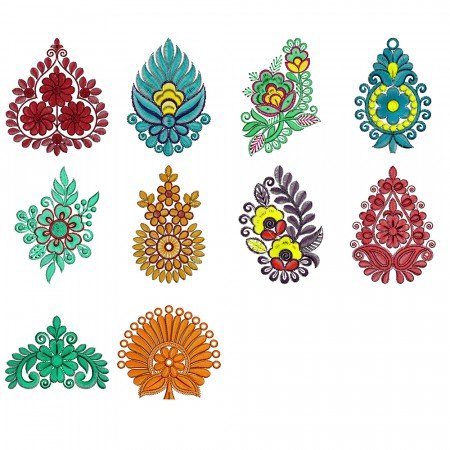 Contact us to get Free JEF/PES another format. EMB is excluded
Description
Elevate your creativity with our remarkable 50 applique embroidery designs featuring enchanting butterflies, birds, and flower motifs. Available in popular formats such as EMB, DST, JEF, PES, XXX, and HUS, these designs offer endless possibilities for your embroidery projects. With the promise of the lowest prices, you can now adorn your sarees, kurtas, coats, abayas, poncho dresses, socks, footstools, tablecloths, and home decor with these captivating designs. Choose from design types, including sequins, flat embroidery, chain stitch, and cording, to add texture and dimension to your creations.

These applique embroidery designs are timeless classics that radiate beauty and charm. Our collection features a range of stunning flower motifs, from intricate roses to cheerful daisies and exotic orchids. These designs capture the essence of nature's blossoms, showcasing intricate details and vibrant colors. Embellish your kurtas, coats, or tablecloths with these floral appliques to bring a touch of natural elegance to your attire and home decor.

A splitting Charge is not included with This Package; Contact Us For the charge rate per design.



Applique January 2019 Bulk Download | 50 Designs
:

Instant Download

Model Number:

BD-Applique January 2019