03 Mar
Posted By
0 Comment(s)
177 View(s)
So you are Looking for the latest blouse embroidery designs that have a peacock in them right? You are in the right place as we are going to show you some of the best blouse embroidery patterns that come with a peacock or peacock feather design in them.
Best Peacock Blouse Embroidery Designs
Here are some of the best peacock embroidery designs for a blouse that you can use. If you are looking for the idea of using aari work peacock designs, you can use that concept too or if you want to download peacock embroidery design in EMB & DST file format, we are here to help you. Just check out the embroidery peacock designs in the blouse concept and if you liked this post, please share it on social media.
Check out this peacock embroidery design for a blouse that we bet you will like. We have also designed several customized peacock embroidery designs on suits for our clients, you can also hire our professional embroidery designers to design embroidery designs for you.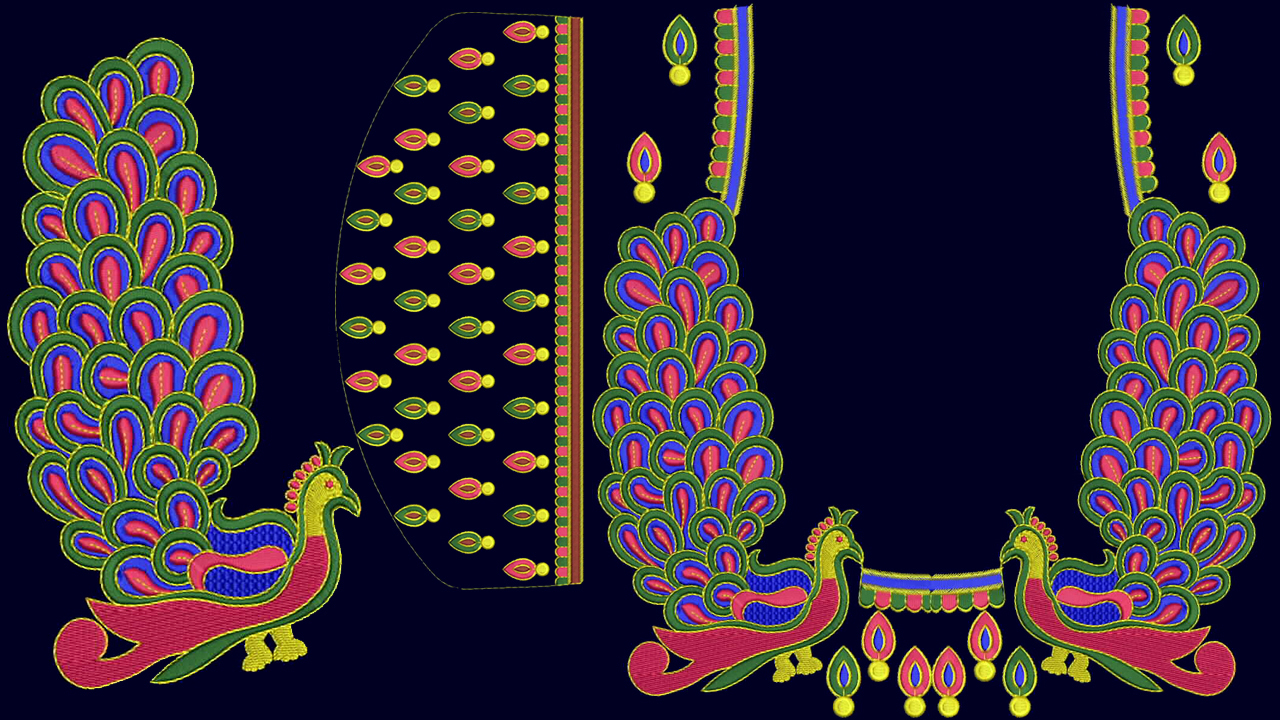 Our customized embroidery design service includes unique machine embroidery design creation that comes with & without privacy options.
This peacock design for embroidery looks awesome when you make it on embroidery clothes.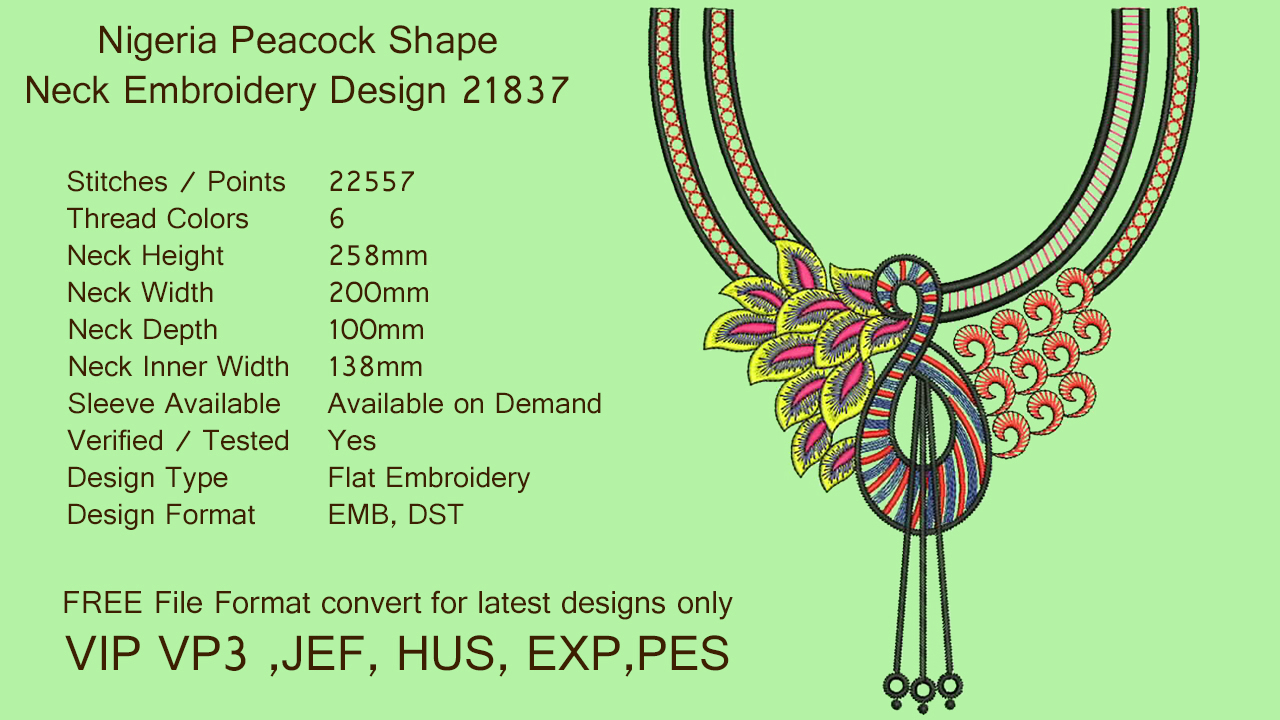 If you wear some saree that has a peacock pattern in it, to match with the style, you can use this peacock embroidery designs on sarees as well as on the blouse.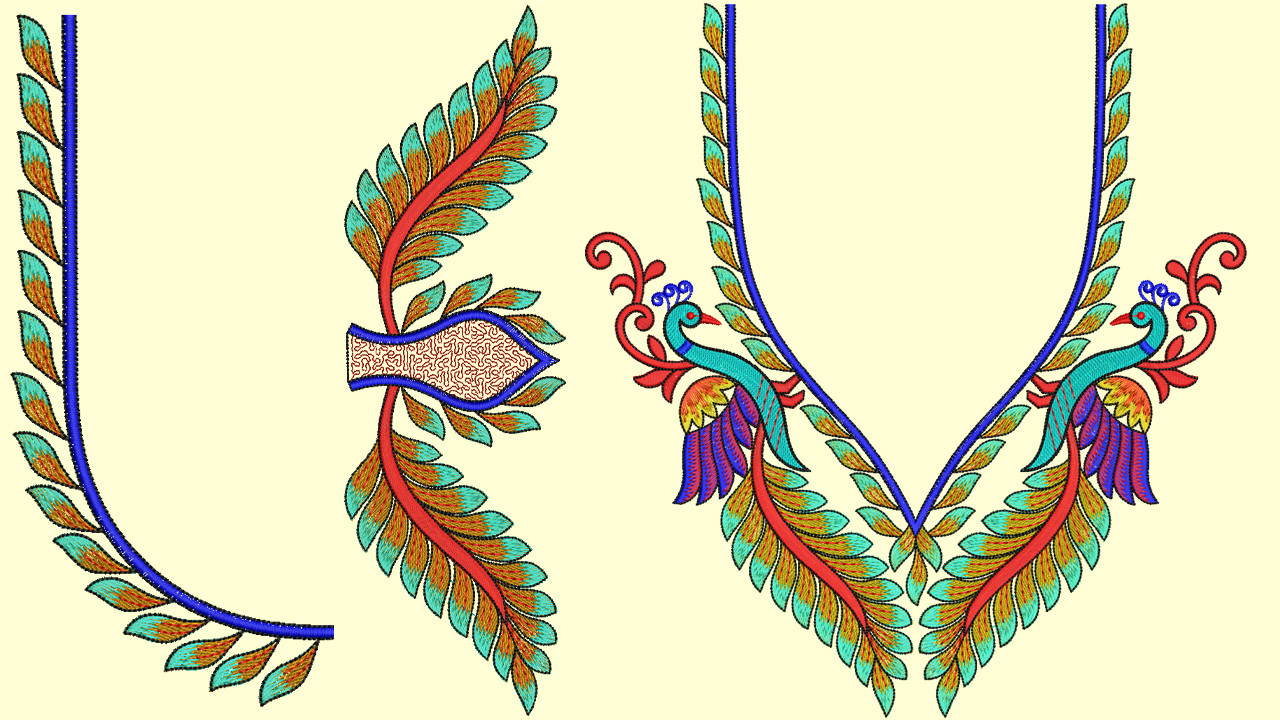 This looks like very simple peacock designs for embroidery, but when you wear the clothing made up from it, it looks gorgeous.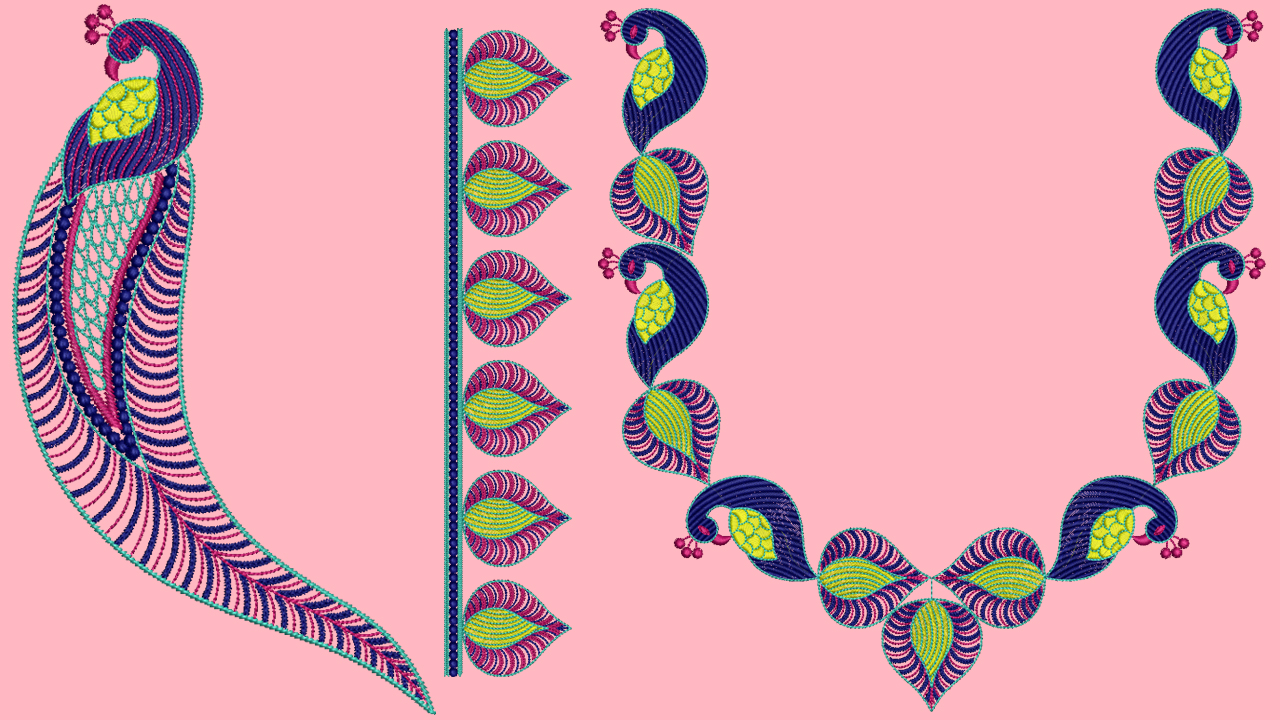 This peacock feather embroidery design is derived from the peacock sitting, currently, this kind of style is very popular in South India.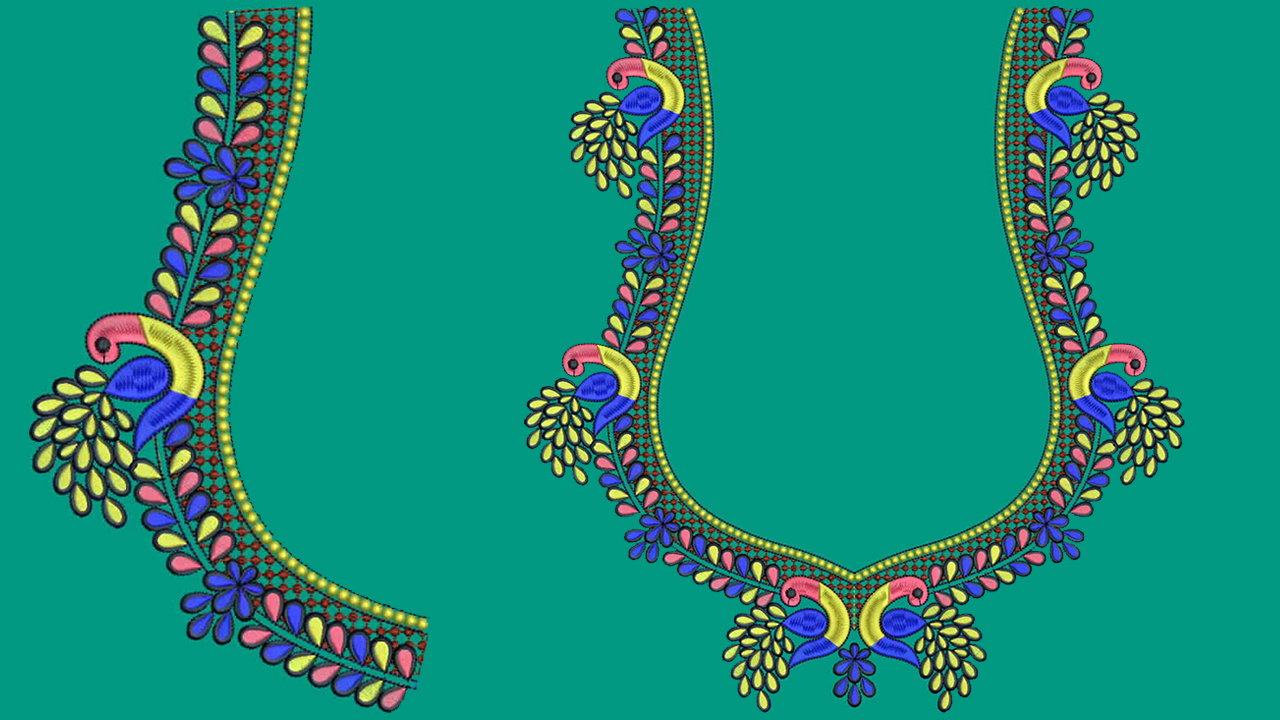 This peacock embroidery pattern has 2 peacocks on each of the sides that seem identical to each other. It has a front neck, back neck, and sleeves along with the design.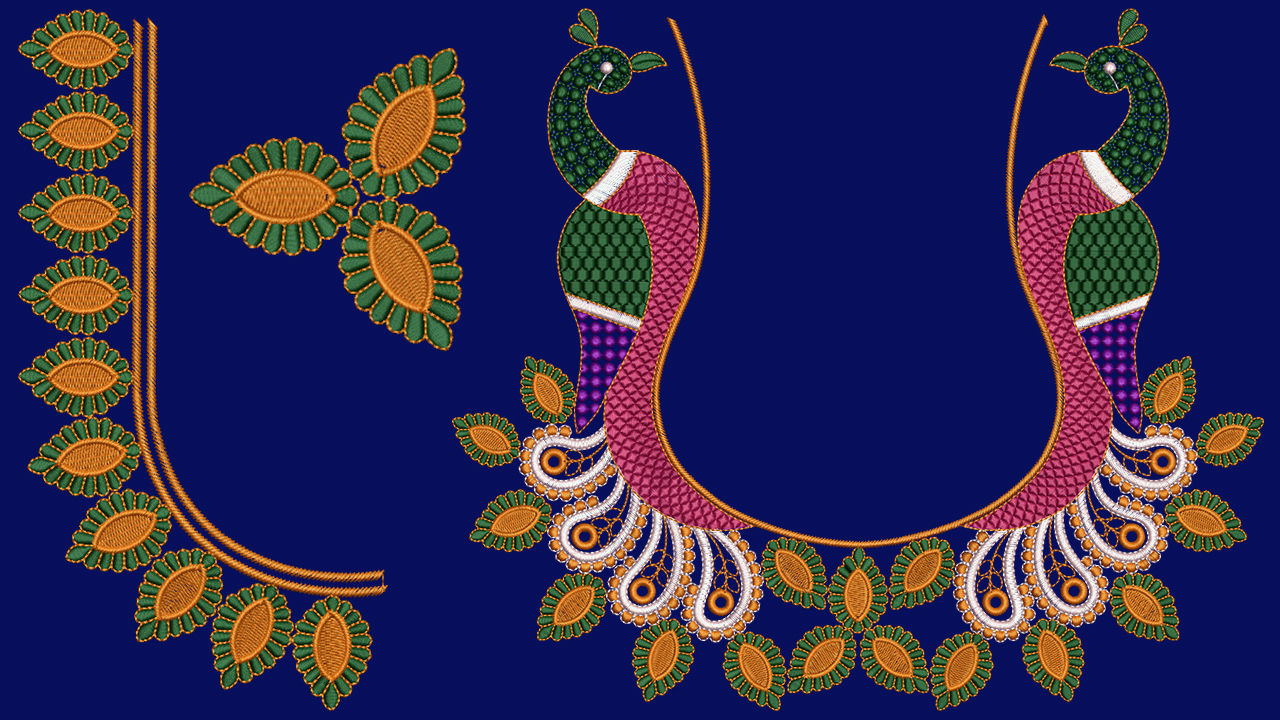 These all peacock embroidery blouse designs are available to download instantly from the page. If you are planning to digitize the peacock embroidery pattern for your next embroidery pack, be sure to check out this latest embroidery design collection as well.