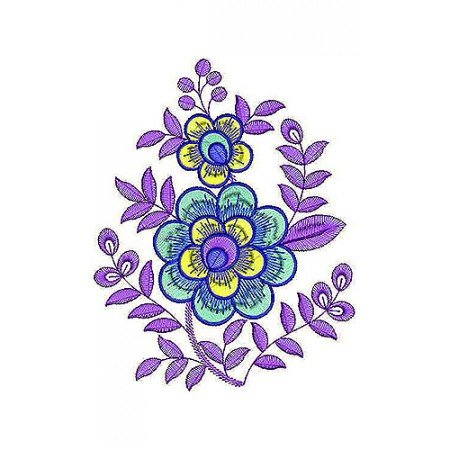 Description
Try these machine embroidery templates Beautiful 4 different color Unique Machine Embroidery Designs for your machine embroidery designs. These Applique embroidery designs you can use on bags, purses, jackets, sarees, dresses, and many more. You can check the latest applique embroidery designs on our website's page. Download the Latest designs machine embroidery from our website and create exclusive creations for your clients.
Check out these beautiful unique embroidery designs for Applique that can be the perfect combination of your imagination as well as reality when you digitize that pattern on your clothes. Our expert embroidery designer team has worked on this Unique Applique to give it a more personal look, especially for your next embroidery project.
You can browse our website for more beautiful unique machine embroidery designs. you can use these types of unusual machine embroidery designs to create the latest Kurti designs, to do embroidery on sarees.
Want to convert more machine embroidery designs images or embroidery designs pic in EMB files? Our designers are ready to do it for you. Contact us on WhatsApp/Telegram +917878537979 you can browse our website for more digital embroidery designs and embroidery designs machines. create the perfect embroidery designing for your embroidery machine with Embdesigntube.
Butta Embroidery Design
:

Instant Download

Model Number:

800
Applique
Applique Stitches / Points
7050
Applique Height
165 mm | 16.5 cm | 6.4 Inches
Applique Width
130 mm | 13 cm | 5.1 Inches
Tags:
Leaf
,
Leaves
,
Leaf Embroidery
,
Flower Applique Pattern
,
Applique Machine Embroidery Design
,
Embroidery Design
,
Instant Download
,
Embroidery Applique
,
Machine Embroidery Applique Design
,
Embroidery File
,
Digital Embroidery
,
Digital Design
,
Embroidery Pattern
,
Embroidery Designs Applique