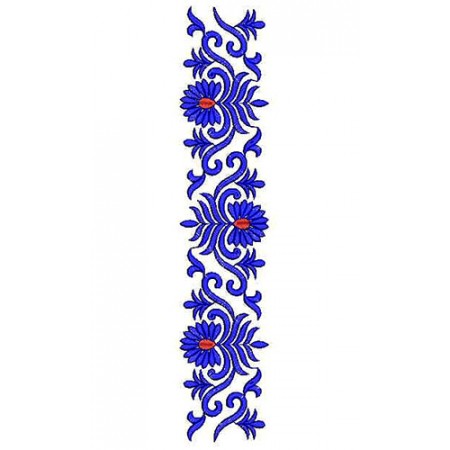 Contact us to get Free JEF/PES another format. EMB is excluded
Description
Still, searching for the Fabulous Moroccan New Dress Embroidery Design? Our expert embroidery designer team from India has created this specific machine embroidery design specially for you, which includes beautiful figures and shapes in this latest Dress embroidery pattern. You can browse our website for more beautiful Dress machine embroidery designs.
An embroidery is an art form that is unique to Morocco. The vibrant designs and intricate patterns that are so distinctive to this region of North Africa are both historical and cultural and have become a staple of the culture. The embroidered fabrics in Moroccan dresses are truly conversational and beautiful. The colors used in the stitching are often rich and varied. There is even a unique style of gold thread embroidery, which is used on Jewish kaftans.
Whether a dress is embroidered with a traditional or contemporary style, the result is a beautiful and unique piece of clothing. Although many of the pieces in this book are utilitarian household items, they still contain stunning detail. Often, Moroccan women spent their time at home, learning the art of embroidery and creating their trousseau for their future homes. The book provides fascinating insights into this ancient art.

Embroidery in Morocco is an integral part of the country's culture. In rural areas, women have always done embroidery. The goal of this traditional art is to embellish clothes and other objects. It is also a way to express one's individuality. The craft is generally passed down from mother to daughter and is a labor of love. The end result is a piece of clothing that is beautiful, unique, and utterly stunning.

Fabulous Moroccan Dress Embroidery Design 24845
:

Instant Download

Model Number:

24845
Dress
Dress Neck Height
400 mm
Dress Neck Width
82 mm