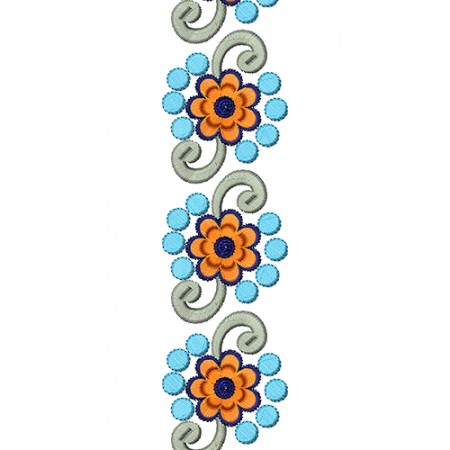 -74 %
Contact us to get Free JEF/PES another format. EMB is excluded
Description
Download Floral Monogram Lace Embroidery Design now for your computerized embroidery machine. This trendy embroidery is a high-quality design that will elevate the look of your Embroidery projects and crafty ideas!
The design has the following file formats: EMB, DST, and JPG. (If you need another format that is not listed here please contact us before purchasing the design).

We also provide an EMB file format for this design. You are able to easily modify this design to suit your clothing size and requirements for embroidery. You can also add embellishments that are new, take out parts of this design, and change the density of its stitches as well as color changes to the thread. increase or decrease thread colors, without unnecessary jumps, stitches, or small errors that affect the embroidery.

While the size of your design may be important, remember that if you're going for a professional look, you'll want to make sure that it fits the space where you'll be stitching. Flat embroidery is great for text, but it can't be very small, and it's difficult to read if the font is too small. While flat embroidery is good for small details, use our Embroidery Digitizing Service to get all these benefits.

The Best Design is available on our website so Buy now. You can also hire our expert embroidery designers to create personalized embroidery designs for your machine. These designs can be used for many purposes such as logo design, t-shirt design, towel, and many more you can get this design on our website.

Floral Monogram Lace Embroidery Design 24638
Lace
Lace Stitches / Points
12187
Lace Height
60