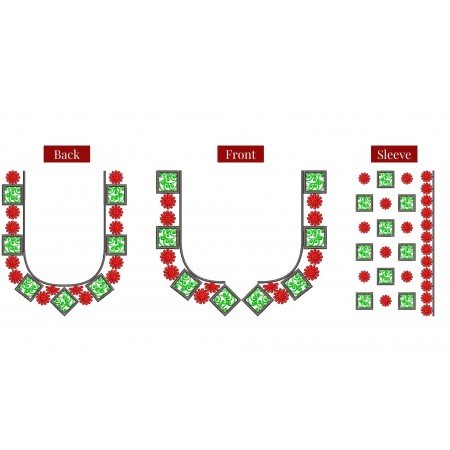 Description
Still, searching for the Machine Embroidery Blouse Design With Price Blouse Embroidery Design? Our expert embroidery designer team from India has created this specific machine embroidery design specially for you, which includes beautiful figures and shapes in this latest Blouse embroidery pattern. You can browse our website for more beautiful machine embroidery blouse designs with price.
Are you looking for a machine blouse design? We have launched the latest blouse machine embroidery for designer skirts, traditional dresses, and embroidery saree only for you that are available in EMB, DST file format and you can download this Design for embroidery online from our website.
find the best embroidery designs blouse with price and the latest machine embroidery blouse designs at Embdesigntube.com. you can use this machine embroidery for blouse.
Machine Embroidery Blouse Design With Price
:

Instant Download

Model Number:

21SP17
Blouse
Blouse Stitches / Points
8837
Blouse Height
224 mm | 22.4 cm | 8.8 Inches
Blouse Width
130 mm | 13 cm | 5.1 Inches
Blouse Inner Width
771mm
Back Available
Yes
Back Stitches / Points
17844
Back Height
212 mm | 21.2 cm | 8.3 Inches
Back Width
248 mm | 24.8 cm | 9.7 Inches
Sleeve Stitches / Points
23154
Sleeve Height
161 mm | 16.1 cm | 6.3 Inches
Sleeve Width
300 mm | 30 cm | 11.8 Inches