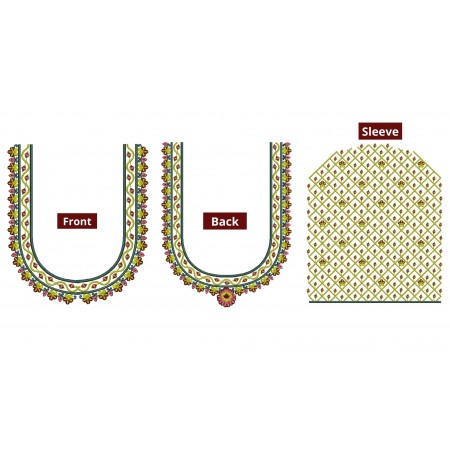 Contact us to get Free JEF/PES another format. EMB is excluded
Description
Try the best quality Indian Blouse Embroidery Designs. this is an instantly downloadable embroidery design.
Available File Formats: DST, JEF, JPG, PNG, PES(If you need another format that is not listed here please contact us before purchasing the design). This design is supported by all major embroidery machines with the supported file format.

If you need any type of editing in this design we can do it for free or with nominal charges, feel free to contact us or WhatsApp/Telegram at +917878537979"

Indian Blouse Embroidery Designs
Blouse
Blouse Stitches / Points
10621
Blouse Height
201 mm | 20.1 cm | 7.91 Inches
Blouse Width
91 mm | 9.1 cm | 3.5 Inches
Blouse Neck Depth
172 mm
Blouse Inner Width
116 mm
Back Available
Yes
Back Stitches / Points
24710
Back Height
240 mm | 24 cm | 9 Inches
Back Width
189 mm | 18.9 cm | 7 Inches
Sleeve Stitches / Points
69950
Sleeve Height
302 mm | 30.2 cm | 11.8 Inches
Sleeve Width
257 mm | 25.7 cm | 10.1 Inches