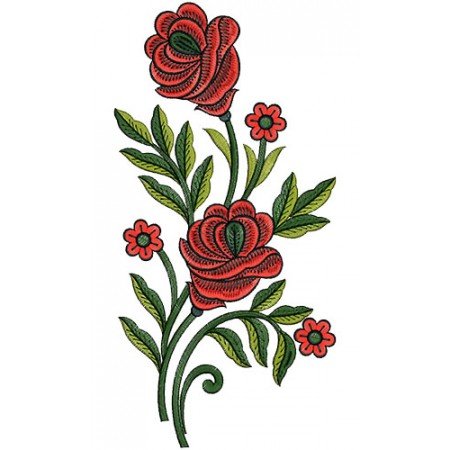 Contact us to get Free JEF/PES another format. EMB is excluded
Description
Check out this beautiful embroidery pattern for the Kali that can be the perfect combination of your imagination as well as reality when you digitize that pattern on your clothes. Our expert embroidery designer team has worked on this Marchesa Kali to give it a more personal look, especially for your next embroidery project.
Experience the enchantment of our Marchesa Embroidery Design, a masterpiece of artistic ingenuity and timeless allure. Available in an array of formats, including EMB, DST, XXX, PES, JEF, HUS, EXP, and VP3, this design is a testament to luxury and creativity. Intricately crafted and designed with meticulous attention to detail, the Marchesa Embroidery Design captures the essence of sophistication and elegance in every stitch.
The Marchesa Embroidery Design is a versatile adornment that transforms a variety of items into stunning works of art. Imagine it gracing bridal gowns, adding a touch of haute couture glamour to the most special day. Picture its delicate motifs embellishing evening clutches, infusing elegance into every accessory. From decorative cushions to exquisite wall hangings, this design elevates home decor to a realm of luxury. Its versatility even extends to personalizing gifts, turning them into cherished keepsakes that exude opulence.
Personalization lies at the heart of our service. Our dedicated designers are committed to bringing your vision to life by customizing the Marchesa Embroidery Design according to your desires. Whether it's adjusting color schemes, altering certain elements, or even scaling the design, we ensure that each piece becomes a unique reflection of your taste and style. This level of customization ensures that your projects are not just adorned, but elevated to a level of individual expression.

Marchesa Embroidery Design
:

Instant Download

Model Number:

12479
Kali
Kali Stitches / Points
22811
Kali Height
328 mm | 32.8 cm | 12.9 Inches
Kali Width
163 mm | 16.3 cm | 6.4 Inches
Tags:
Rose Flower
,
Embroidered Rose
,
Embroidery File
,
Embroidery Design
,
Embroidered Flowers
,
Embroidery
,
Beautiful Embroidery
,
Pink Rose
,
Garden Flower
,
Flower Embroidery Design
,
Rose Embroidery Design
,
Wildflowers Embroidery Set
,
Red Rose Embroidery
,
Brother Embroidery
,
Rose
,
Reading Pillow Designs