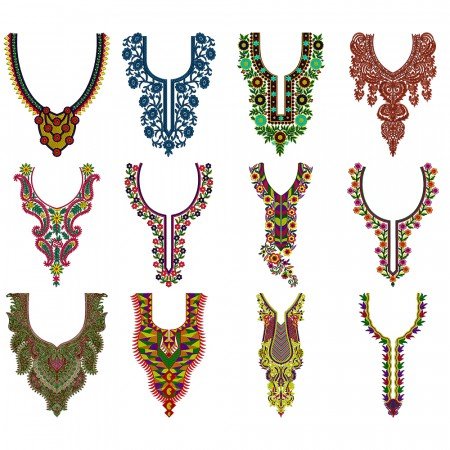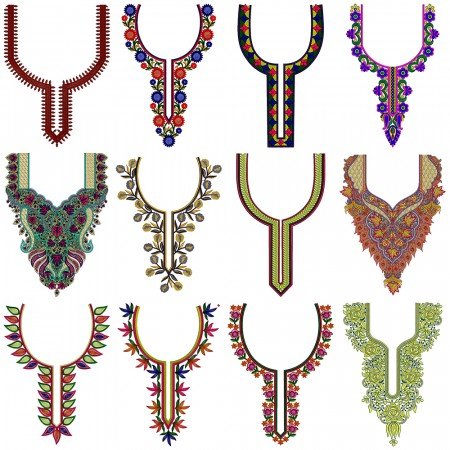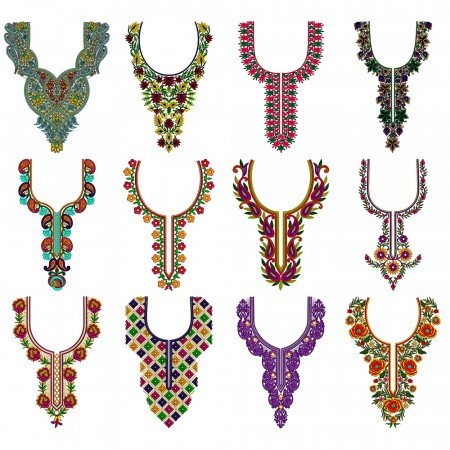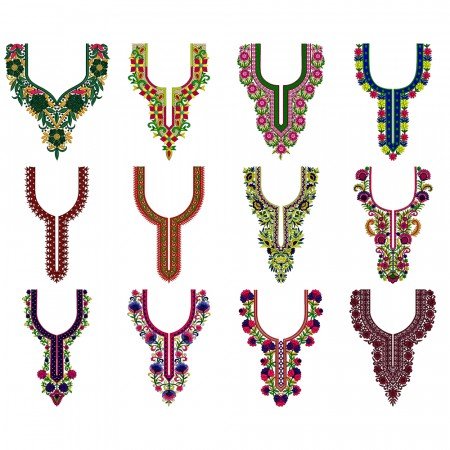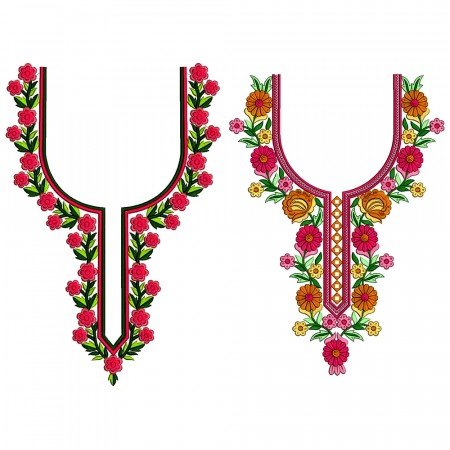 Contact us to get Free JEF/PES another format. EMB is excluded
Description
Here We present 50 mesmerizing Arabic and Abaya neck embroidery designs. These intricate and exquisite designs are a testament to the artistry and craftsmanship passed down through generations. Each design is a unique blend of cultural symbolism, showcasing the beauty, grace, and rich heritage of the Arab world. Whether you seek floral motifs, geometric patterns, or calligraphic elements, this diverse collection offers many options to suit your taste and style. Prepare to be enchanted as we explore these stunning embroidery designs embodying the essence of Arabic and Abaya fashion. The fashion world is adorned with many unique and captivating designs; the traditional Abaya and Arabic neck embroidery designs hold a special place.
Abaya is a traditional loose-fitting cloak worn by women in the Arab world. It serves as a symbol of modesty, elegance, and cultural identity. While the Abay is typically black, the embroidery on the neckline and sleeves adds a touch of vibrancy and sophistication to the garment.

The neck area of the Abaya holds great significance, as it is the focal point for intricate embroidery designs that are a testament to the skilled craftsmanship of Arabic artisans. Arabic neck embroidery is characterized by its elaborate patterns, fine detailing, and delicate stitches. It showcases a range of motifs inspired by nature, Islamic art, and cultural symbols.

Floral motifs are prominent in Arabic neck embroidery, with roses, jasmine, and lilies being popular choices. These flowers symbolize beauty, femininity, and purity. Geometric patterns, such as interlocking circles, stars, and arabesque designs, are also common, reflecting the Islamic influence on Arabic art.

The wearing of the Abaya and the display of exquisite embroidery during special occasions, such as weddings, religious festivals, and family gatherings, represent cultural pride and identity.

Abaya and Arabic neck embroidery designs are a captivating blend of art, tradition, and cultural symbolism. They reflect the beauty, grace, and rich heritage of the Arab world. These designs pay homage to centuries of cultural expression through intricate craftsmanship, adding a touch of elegance and allure to the traditional Abaya garment. The enduring popularity of Abaya and Arabic neck embroidery

A splitting Charge is not included with This Package; Contact Us For the charge rate per design.


How to download bulk designs

Neck April 2017 Bulk Download | 50 Designs
:

Instant Download

Model Number:

BD-Neck April 2017