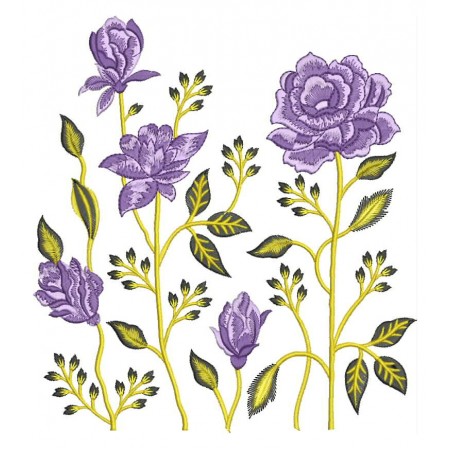 Contact us to get Free JEF/PES another format. EMB is excluded
Description
Check out this beautiful Western Dress And skirt embroidery design for the Border that can be the perfect combination of your imagination as well as reality when you digitize that pattern on your clothes. Our expert embroidery designer team has worked on this Border to give it a more personal look, especially for your next embroidery project.
We also provide our users with the EMB file format for this design. You can edit the design to suit your clothing size and needs for embroidery. You can also add embellishments that are new, take out certain elements of the design, alter the density of its stitches and thread color, increase or decrease the color of threads without unwelcome jumps, stitches, or minor mistakes that could affect your embroidery machines.
this beautiful lavender rose skirt embroidery design gives your skirt an attractive look.

Western Dress And Skirt Embroidery Design
:

Instant Download

Model Number:

26458
Border
Border Stitches / Points
28294
Border Height
286 mm | 28.6 cm | 11.25 Inches
Border Width
262 mm | 26.2 cm | 10.32 Inches
Tags:
Rose Flower
,
Embroidered Rose
,
Embroidery File
,
Embroidery Design
,
Embroidered Flowers
,
Embroidery
,
Beautiful Embroidery
,
Pink Rose
,
Garden Flower
,
Flower Embroidery Design
,
Rose Embroidery Design
,
Wildflowers Embroidery Set
,
Red Rose Embroidery
,
Brother Embroidery
,
Rose
,
Reading Pillow Designs
,
Kwiaty