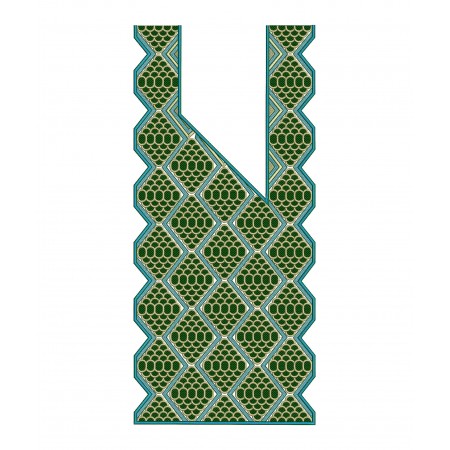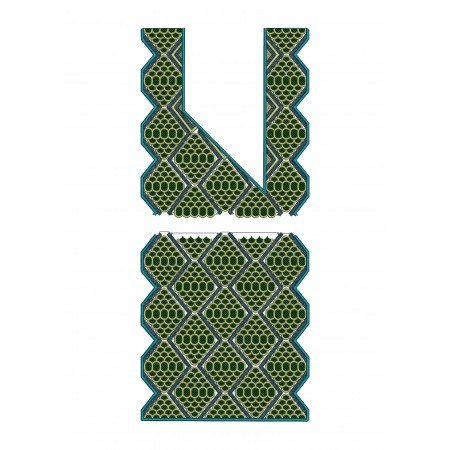 Contact us to get Free JEF/PES another format. EMB is excluded
Description
Download African Agbada Men's Neck Embroidery Design now for your computerized embroidery machine. This trendy embroidery is a high-quality design that will elevate the look of your Embroidery projects and crafty ideas!
The design has the following file formats: DST, JPG, HUS, and PNG. (If you need another format that is not listed here don't hesitate to get in touch with us before purchasing the design).

This design is available in two parts for easy handling and stitching. Part-A measures 347mm X 309mm, while Part-B measures 348mm X 309mm. By splitting the design into these two parts, you can ensure seamless embroidery on your desired fabric or project. Align and stitch the parts together to create a complete and stunning finished product

While the size of your design may be important, remember that if you're going for a professional look, you'll want to make sure that it fits the space where you'll be stitching. Flat embroidery is great for text, but it can't be very small, and it's difficult to read if the font is too small. While flat embroidery is suitable for small details, use our Embroidery Digitizing Service to get all these benefits.
Moreover, If you prefer a design with a back, look no further than the Latest Agbada Style With Embroidery.

The Best Design is available on our website so Buy now. You can also hire our expert embroidery designers to create personalized embroidery designs for your machine. These designs can be used for many purposes such as logo design, t-shirt design, towel, and many more you can get this design on our website.

African Agbada Men's Neck Embroidery Design
Mens Neck
Men's Neck Stitches / Points
350287
Mens Neck Height
680 mm | 68 cm | 26.7 Inches
Mens Neck Width
309 mm | 30.9 cm | 12.16 Inches