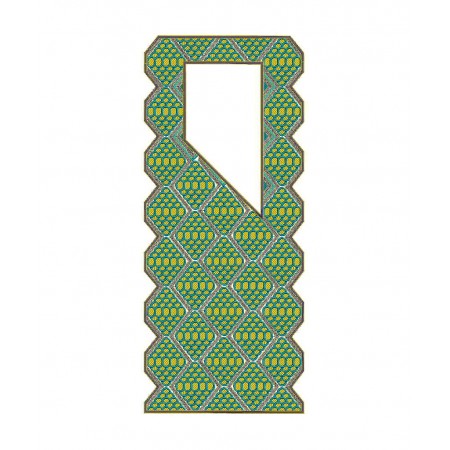 -29 %
Contact us to get Free JEF/PES another format. EMB is excluded
Description
Experience the fusion of tradition and contemporary style with our Latest Agbada Style With Embroidery. The rich heritage of Agbada fashion is seamlessly blended with modern aesthetics, creating a captivating piece that stands the test of time. Combining traditional techniques and innovative design elements ensures you embrace heritage and modernity in a single garment.
Our modern Agbada embroidery designs are available in multiple file formats to cater to your preferences. Whether you prefer the flexibility of DST, HUS, or the convenience of JPG and PNG, we have you covered. Choose the format that suits you best and embark on a journey of style and creativity with our exquisite Agbada designs.

You can contact us via WhatsApp for any improvement in this design, increase or decrease in size, add or remove the figure, or any other question; send us the screenshot of this design and link, and we will help you.

Moreover, For those who desire a design with a back, the African Agbada Men's Neck Embroidery Design is a perfect choice.

Latest Agbada Style With Embroidery
Mens Neck
Men's Neck Stitches / Points
384097
Mens Neck Height
729 mm | 72.9 cm | 28.7 Inches
Mens Neck Width
309 mm | 30.9 cm | 12.1 Inches
Tags:
Men Neck
,
Agbada
,
Agbada Attire
,
Agbada Design
,
Agbada Embroidery
,
Agabada Embroidery Design
,
Agbada Men
,
Babariga
,
Senegalese kaftan
,
Grand boubou
,
Buba