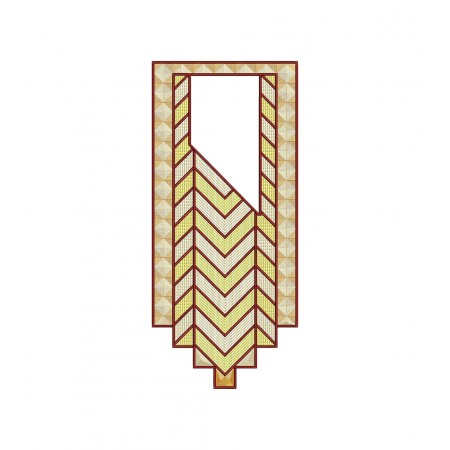 -29 %
Contact us to get Free JEF/PES another format. EMB is excluded
Description
Experience the fusion of traditional and contemporary styles with our Embroidery Agbada Online. The rich heritage of Agbada fashion is seamlessly blended with modern aesthetics, creating a captivating piece that stands the test of time. Combining traditional techniques and innovative design elements ensures you embrace heritage and modernity in a single garment.
Agbada Styles: Embrace Elegance and Cultural Heritage for Both Male and Female
Introducing our Trending Agbada Embroidery Design, a true embodiment of cultural heritage and contemporary fashion. This design captures the essence of the iconic Agbada ensemble, renowned for its regal appearance and distinguished flair. With exquisite machine embroidery, this design celebrates African craftsmanship while offering a modern twist.

Key Features:

Available Formats: Our African Agbada Embroidery Designs are conveniently available in DST, HUS, JPG, and PNG formats. This ensures compatibility with various embroidery machines and software, enabling you to bring this design to life effortlessly.
Intricate Detailing: The intricate details of our machine embroidery design showcase the beauty of African artistry. Delicate motifs, precise lines, and elaborate patterns adorn the Agbada, lending an air of sophistication and cultural richness to the garment.

Multi-Flat Design: Our Agbada Styles For Male and Female Embroidery features a multi-flat design, incorporating various layers of embroidery. This creates a visually stunning effect, adding depth and dimension to the ensemble. Each layer contributes to the intricate tapestry of the Agbada, showcasing craftsmanship and attention to detail.

Versatile Styling: The Agbada Design For Embroidery is perfect for various occasions and events. Whether it's a formal gathering, cultural celebration, or special occasion, this design allows you to make a bold fashion statement while honoring African traditions.
Agbada styles transcend gender boundaries, offering a captivating fashion choice for both men and women. Embrace the richness of African heritage with these timeless ensembles, celebrating craftsmanship, tradition, and individuality. With its intricate detailing, vibrant colors, and regal silhouettes, Agbada styles are a testament to the beauty and diversity of African fashion. Discover the allure of Agbada styles and unleash your inner elegance and cultural pride.

Capture the essence of African heritage with our Agbada Embroidery Design. This majestic ensemble, available in DST, HUS, JPG, and PNG formats, brings together tradition and style in a harmonious blend. Elevate your wardrobe with this remarkable design, celebrating African craftsmanship and showcasing your passion for culture and fashion.
Moreover, If you prefer a design without a back, the African Agbada Embroidery Design is worth exploring.

You can contact us via WhatsApp for any improvement in this design, increase or decrease in size, add or remove the figure, or any other question; send us the screenshot of this design and link, and we will help you.



Mens Neck
Men's Neck Stitches / Points
125844
Mens Neck Height
696 mm | 69.6 cm | 27.4 Inches
Mens Neck Width
310 mm | 31 cm | 12.2 Inches
Tags:
Men Neck
,
Agbada
,
Agbada Attire
,
Agbada Design
,
Agbada Embroidery
,
Agabada Embroidery Design
,
Agbada Men
,
Babariga
,
Senegalese kaftan
,
Grand boubou
,
Buba