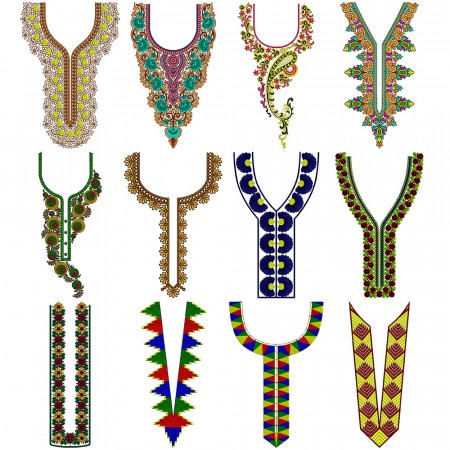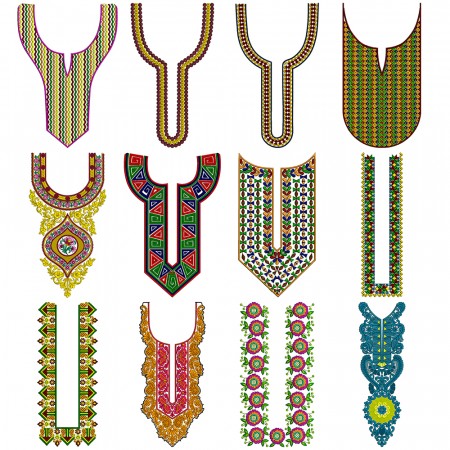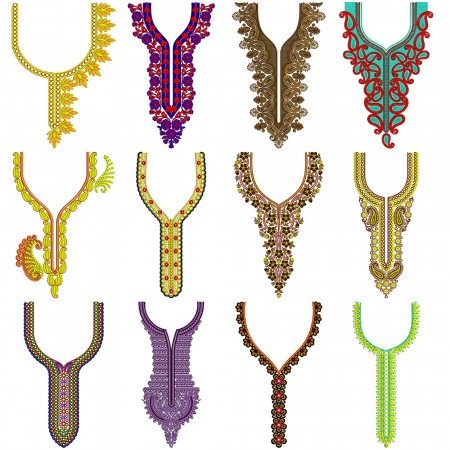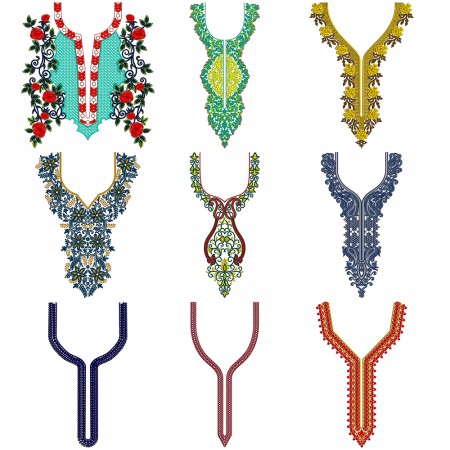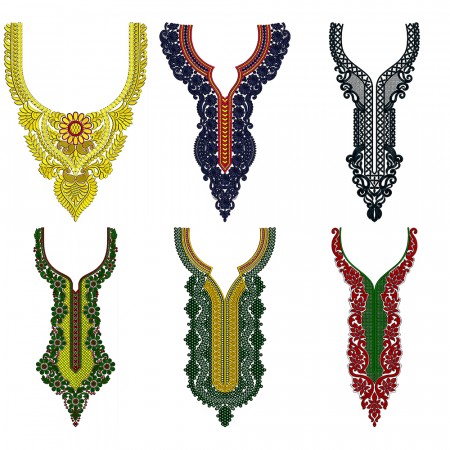 Contact us to get Free JEF/PES another format. EMB is excluded
Description
Neck embroidery is a captivating art form that embellishes garments' necklines with intricate and decorative designs. This specialized embroidery technique adds a touch of elegance, individuality, and charm to various types of clothing, from traditional and cultural attire to modern and contemporary fashion.
The uses of neck embroidery are diverse and wide-ranging, making it a versatile and sought-after embellishment choice.
Neck embroidery provides a wonderful opportunity for personalization. Neck embroidery breathes new life into vintage or pre-loved garments. Adding intricate embroidery to the neckline rejuvenates these pieces, creating unique and revived fashion items that blend timeless elegance with contemporary appeal.
With their versatility and artistic flair, neck embroidery designs offer limitless possibilities for creating unique, personalized, and stunning garments. Whether embracing cultural traditions, adding a touch of elegance to Western wear, or revitalizing old clothing, these designs empower you to express your individuality and showcase your creativity.
A splitting Charge is not included with This Package; Contact Us For the charge rate per design.
Neck August 2016 Bulk Download | 51 Designs
:

Instant Download

Model Number:

BD-Neck August 2016