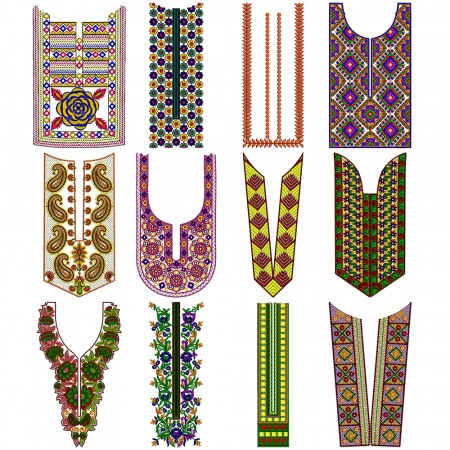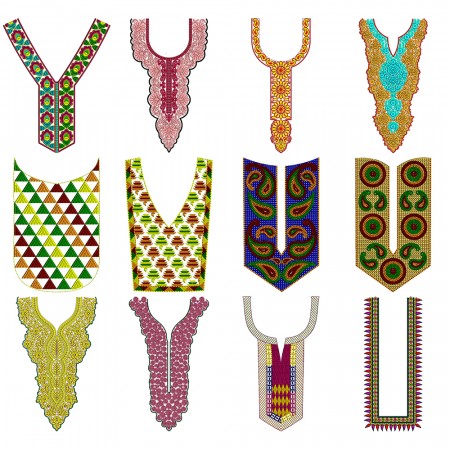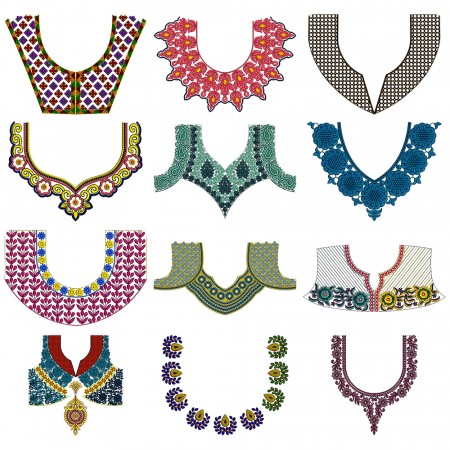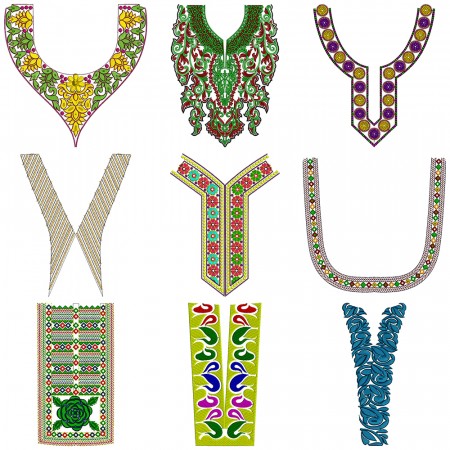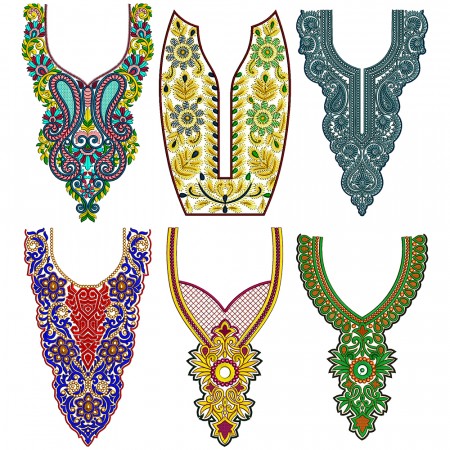 Contact us to get Free JEF/PES another format. EMB is excluded
Description
The embroidery neckline is a captivating and intricate art form that embellishes garments' necklines with beautiful, ornate designs. This specialized embroidery technique adds a touch of elegance, sophistication, and personality to various types of clothing, making the neckline a focal point of attention. The uses of embroidery necklines are diverse and versatile, allowing for endless creativity and customization.

Embroidery necklines can enhance everyday clothing, such as tops, blouses, or tunics. By incorporating embroidered designs, these garments are elevated to a new level of style and uniqueness, making them stand out. Embroidery neckline designs are often employed to elevate formal attire such as evening gowns, wedding dresses, and cocktail dresses. The embroidery neckline plays a significant role in traditional and cultural clothing. From ethnic garments like sarees, salwar kameez, or kimono to ceremonial outfits and folk costumes, embroidery neckline showcases different cultures' artistry, heritage, and craftsmanship.

A splitting Charge is not included with This Package; Contact Us For the charge rate per design.
Neck July 2016 Bulk Download | 51 Designs
:

Instant Download

Model Number:

BD-Neck July 2016